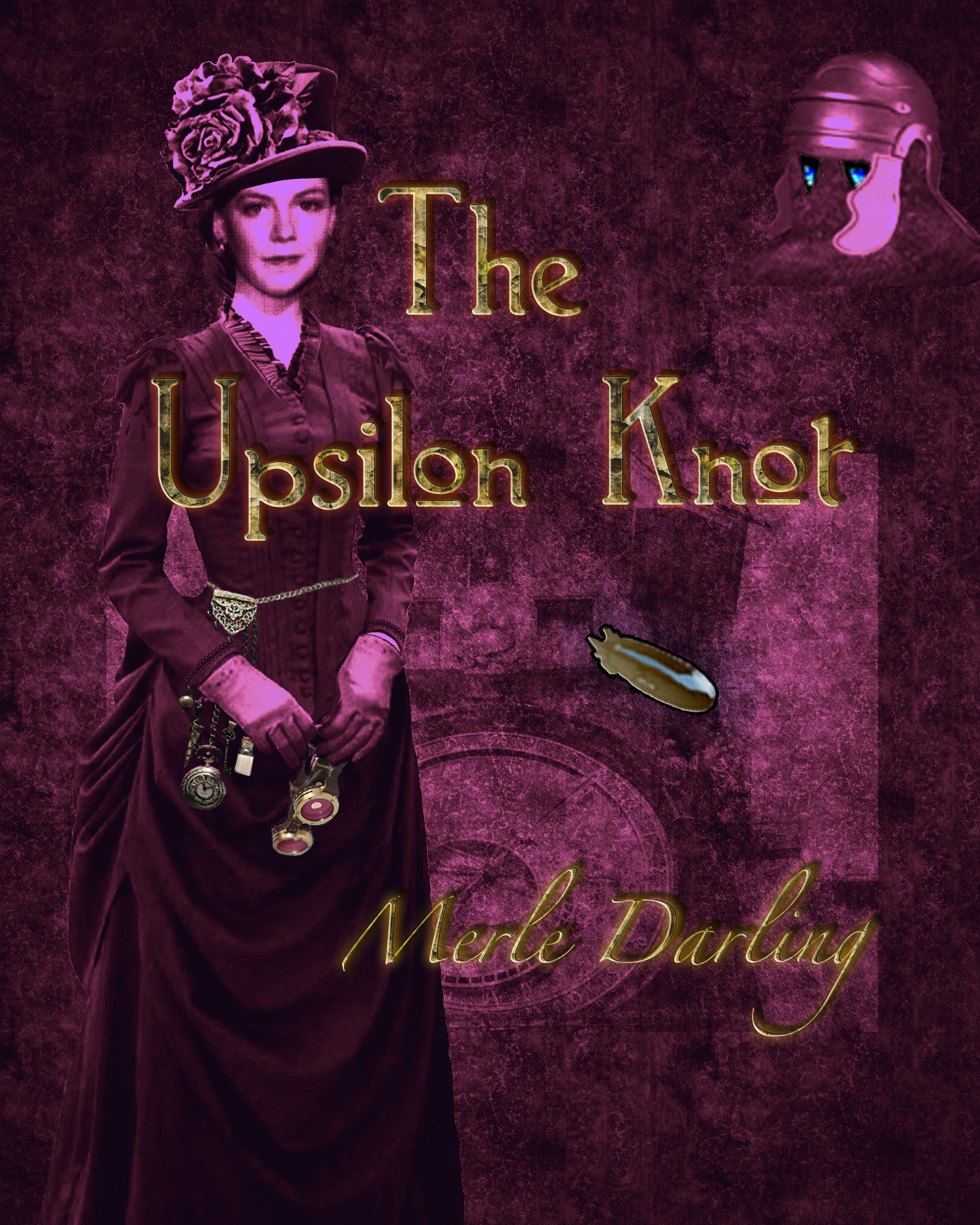 The year is 1887. Queen Charlotte, a direct descendant of James I, sits on the throne of Greater Britain. In this world, where golems are as real as flying machines, life can still be boring for a woman of considerable gifts and peculiar upbringing.
In Merle Darling's new novel The Upsilon Knot, a case of mistaken identity pits the mad Emperor of Italy against the most dangerous adversary he never imagined—a modern American beauty of decidedly unmaidenly accomplishments!
A coded message from the poetically beautiful Nikola Tesla is Claude Monteith's chance to do something important. How could the daughter of Queen Charlotte's favourite spy anticipate that her unknown resemblance to a princess would set her on a collision course with Britain's arch enemy, the self-proclaimed Caesar Augustus II?! Immersed in the lost knowledge of Egypt and commanding an army of deathless Amphoraeka, Augustus will stop at nothing to restore the Roman Empire, including kidnapping the heiress to the British crown.
Reluctantly partnering with a provocative Italian Englishman, who lives under many names, Claude must draw on everything she knows to survive and thwart the Emperor's designs. From her Chicago home to the old cities of Prague and Dubrovnik, through a highly irregular Hungarian forest and across the face of Italy, the twisting road to the Colosseum and the ultimate showdown is paved with prodigious threats and surprising allies.
Available now at these outlets: